Do you have a conservatory installed at your home? Are you frustrated with its lack of usability? Is it far too hot in summer and much too cold during the winter? Have you considered demolishing your conservatory and starting from scratch with a brand new extension but the cost and upheaval are off-putting? If you're fed up with your conservatory and you want to enjoy your extended living area to its full potential, there is a solution.
Lifestyle replacement conservatory roofs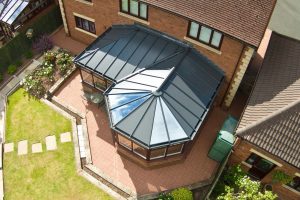 Replacing your conservatory roof is an excellent way to boost performance and transform your conservatory into a year round living space. It's also a far more cost-effective option than a brand new conservatory. With a replacement conservatory roof from Lifestyle Windows, you'll unlock a wealth of benefits for your home. Here are five of the best:
1. Comfortable temperature throughout the year
2. Improved thermal performance leading to lower heating bills
3. Increased property value
4. Reduced disruption from weather noise
5. Limited solar glare
As you can see, a replacement conservatory roof is an excellent addition to any existing conservatory. Now all you have to do is decide which roof is the best for you.
Replacement conservatory roof options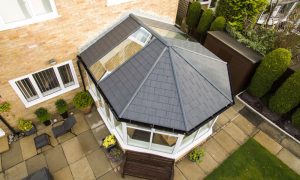 There are several options available when you want to replace your conservatory roof. You could go for a fully glazed replacement. This is the best choice when you want to maximise natural light intake to create a bright and airy living environment. When you want a more solid feel, a tiled roof will instantly transform the feel of your conservatory. Inside it will feel cosier and more like a traditional brick-built extension while outside the tiles can be matched to perfectly complement your original home's exterior.
When you want to combine the cosy interior of a tiled roof and the natural light of a glazed conservatory roof, a lantern roof is an excellent option. Sitting on top of your conservatory or orangery, a lantern roof is a stylish and high performing upgrade to any glazed extension.
If you have a conservatory installed at your home and you're planning a refurbishment, Lifestyle Windows can help to realise your home improvement dreams. For more information about our replacement conservatory roof options or any of our products and services get in touch today. Call us on 0800 783 6502 or send us a message online.