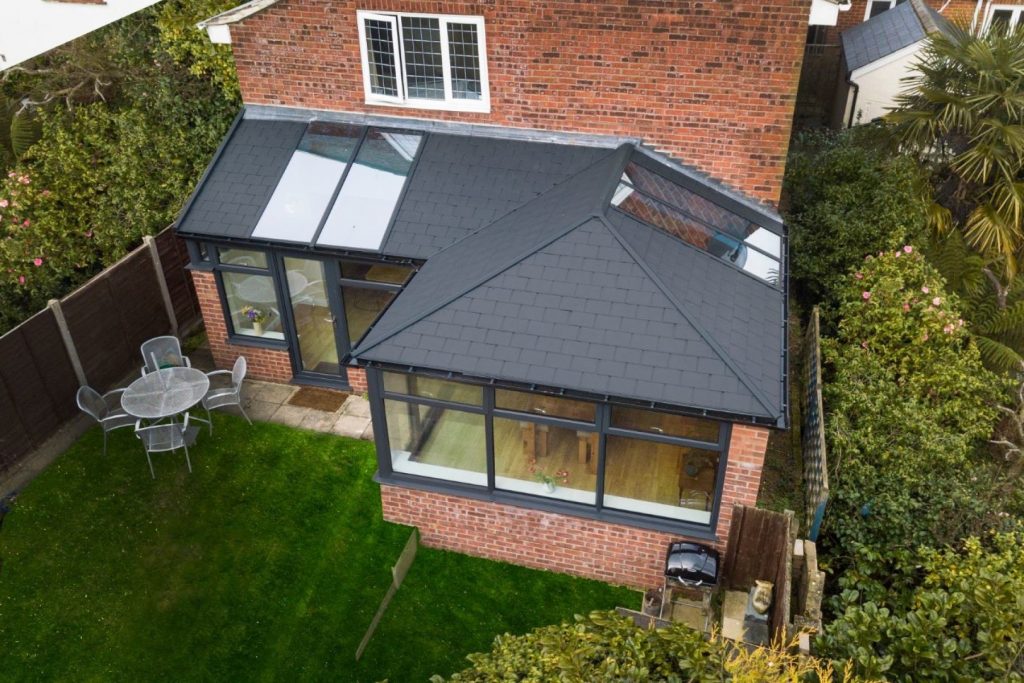 Over the past decade, tiled conservatory roofs have taken the market by storm. Why replace your conservatory when this valuable living space can be completely transformed by replacing the roof? This roofing option offers the benefits of an extension without the hefty price tag.
When it comes to tiled conservatory roofs, one name stands head and shoulders above the rest: the Ultraroof. From the leader in the design and manufacture of conservatory roofing systems, Ultraframe. We have reviewed the vast range of benefits of the Ultraframe tiled conservatory roof.
The brightest and warmest tiled conservatory roof
Ultraroof's unique design allows for full-length glazing to be integrated into the roof, for a boost of natural light that can't be matched by conventional roof lights fitted in other tiled roof options. Incorporating more glass doesn't affect the thermal performance of the roof either. The Ultraroof offers a U-value of 0.16 W/m²K, with the option to reduce it to 0.13 if required.
U-value is a measure of thermal transmittance, the rate of transfer of heat through a structure. The lower the U-value, the better an item is at retaining heat. The Ultraroof's multiple layers of insulation mean that its U-value rivals that of a regular house roof.
The lightest and fastest tiled conservatory roof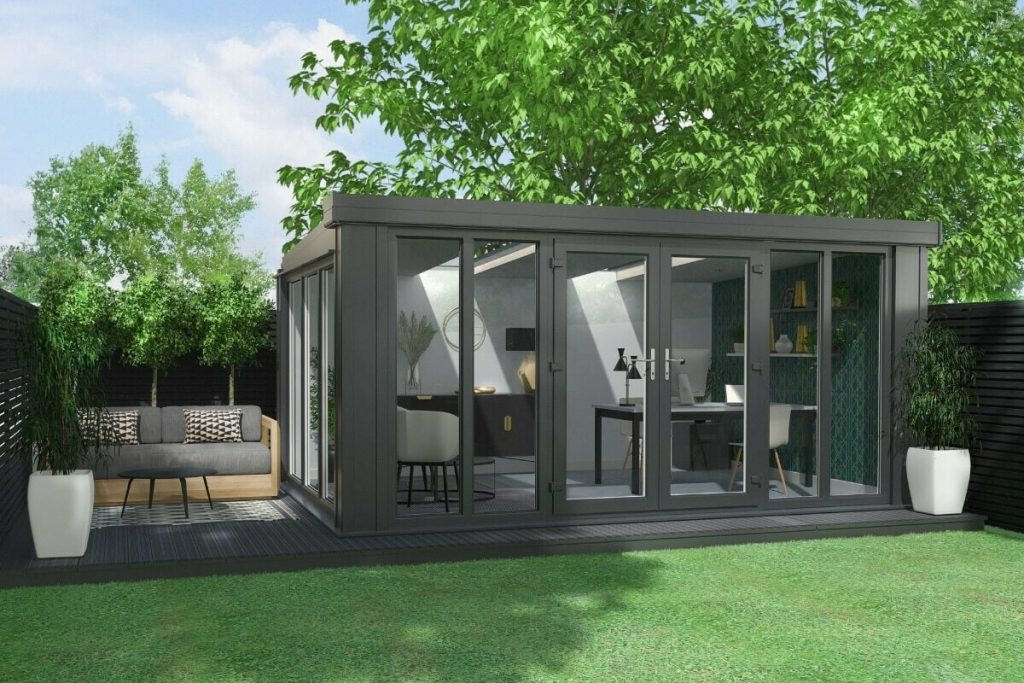 The Ultraroof is lighter than any other tiled roof available on the market today, weighing in at only 38 kg/m². No strength is sacrificed in the roof's design as it's also one of the strongest roofs available. NASA satellite data is used to precision engineer every roof for wind and snow loads, allowing it to meet and exceed Building Regulations.
With over 30 years of experience designing and manufacturing conservatory roofs, Ultraframe understands how disruptive it can be to make changes to your home. The Ultraroof tiled conservatory roof is expertly engineered to be fitted faster than any other solid roof, keeping disruption to a minimum.
Replacement tiled roof conservatories in Derby and across Derbyshire and Nottinghamshire
It's not surprising that an independent market research study found that 8 out of 10 UK homeowners* preferred the appearance and aesthetics of the Ultraroof ahead of leading competitor brands. Choose from 3 beautiful tile colours and enhance the conservatory's interior with a magnificent vaulted plastered ceiling.
See the Ultraroof for yourself at our showroom, located in Ilkeston, Derbyshire. To chat with our team about any of our quality products or services, give us a call on 0800 783 6502 or contact us online.
* Independent market research study, conducted during February 2019 amongst 64 UK homeowners.
Related posts:
3 surprising new uses for your tiled conservatory or garden room