It's celebration time at Lifestyle Windows. This month marked our 20 year anniversary of offering our customers Insurance Backed Guarantees from the CPA (Consumer Protection Association). At Lifestyle Windows, we are extremely proud of this milestone as it highlights our dedication to providing all our customers with outstanding levels of customer care. With over 30 years' industry experience, we understand the importance of providing our customers with peace of mind that their investment is protected.
What is the CPA?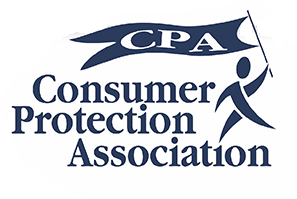 The CPA is the UK's premier provider of consumer protection services. For over 20 years, they have been connecting consumers with accredited home improvement installers, helping to create a fair and transparent environment by promoting excellence in customer service and quality and professionalism in all areas of construction work.
The CPA provide both consumers and tradespeople with a range of services. These include:
Consumer services
Insurance Backed Guarantees
Deposit Protection Schemes
Consumer Support & Advice
Trade services
Membership of the CPA fully vetted approved installers network
Industry leading training and support
Marketing materials and sales support
What does this mean to consumers?
For consumers, working with a CPA approved installer instils confidence that their investment is protected in case of unforeseen circumstances. Financial protection when planning any home improvements is a sensible option and will ensure that you don't lose money and all works are protected and guaranteed.
When a consumer receives an Insurance Backed Guarantee from a CPA approved installer, they can rest assured that their new installation is protected well into the future. Depending on the type of work, Insurance Backed Guarantees usually cover all installations for at least 10 years. At Lifestyle Windows, we provide a 15-year installation guarantee on our entire product range to ensure that all our customers feel confident that they are working with a professional and reputable company.
If you're planning any home improvements in the near future and you'd like to find out more about working with Lifestyle Windows, contact us today. For more information about any of our products or services call us free on 0800 783 6502 or send us a message online.