Garage conversions are an increasingly popular home improvement for UK homeowners. As working from home becomes the new normal, more and more people are looking at different ways to extend and improve their home living space. Garage conversions don't have to be home offices, however, and there are many other uses for your new converted garage.
If you feel that your garage has become a dumping ground for old furniture, broken electrical equipment, and general 'stuff', a garage conversion could transform this large space into a revitalized living area.
When you're planning a garage conversion, you want to understand as much as possible about the process and end results. That's why, we've compiled this handy list of frequently asked questions (FAQs) about garage conversions.
What can a garage conversion be used for?
Before you begin a garage conversion, you need to know why you want to convert your garage. For many people a garage is a convenient space for keeping their car, garden equipment or all types of decorating supplies such as paint tins, tools, and other equipment. If you're considering a garage conversion, however, your garage is probably underused or just used for general storage.
The reasons for converting a garage are as numerous as the ways it can be used. As mentioned above, many people today convert their garage into a home office or home working area. Other popular uses for a garage conversion include: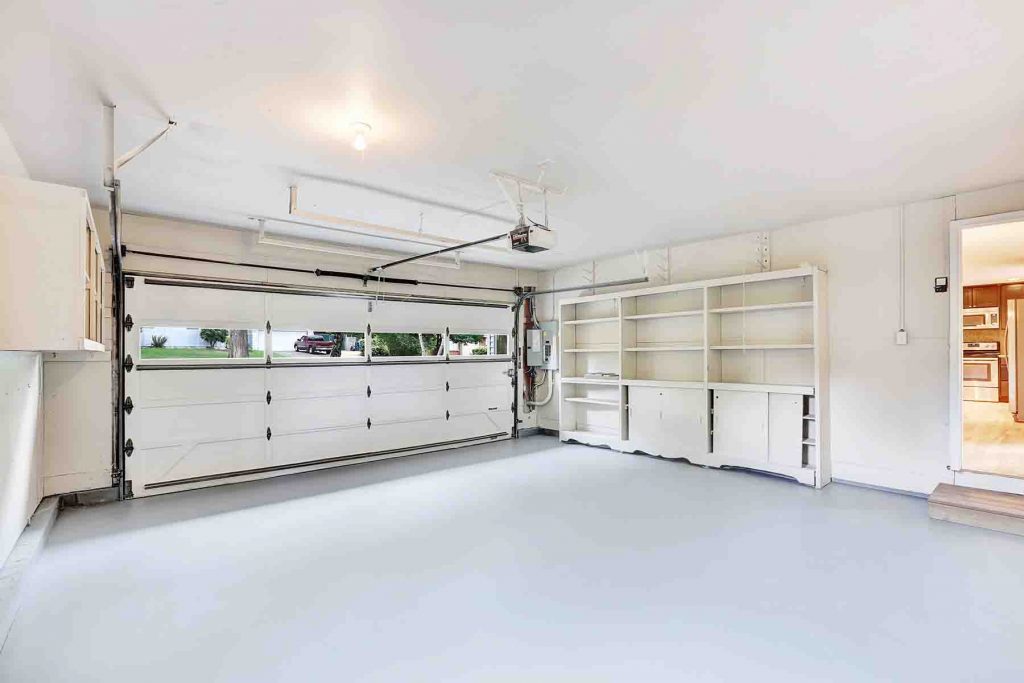 Utility room
Gym
Play area
Art studio
Bedroom
Granny flat
Self-contained living area (with washing facilities)
Extended kitchen
Extended living/dining area
These final options will require the garage to be internally linked to the existing property. A wall may need to be knocked through and the options for doing this will depend on the location and position of your garage compared to the rest of your home.
Do I need planning permission for a garage conversion?
Planning permission is not usually required for most garage conversions. Converting your garage is deemed as permitted development and will be subject to building regulations requirements but you will not need to apply for planning permission.
If, however, your garage conversion involves any external work including extending your existing garage, you may need to contact your local authority to see if planning permission is needed. For most garage conversions where the garage door is replaced by a window and all other walls remain the same, planning permission is not required.
How long will a garage conversion take?
This will depend on the complexity of the garage conversion. For garage conversions with extensive electrical and plumbing works, the timescale will obviously increase. For most simple garage conversions, however, you can expect them to be completed within three to six weeks.
How much does a garage conversion cost?
The cost of a garage conversion varies greatly depending on the type of conversion you are planning. Garage conversions to create an extra bedroom, home office, or extended living area are the most cost-effective options. All they require is the necessary waterproofing and insulation, then any plastering, decoration and finishing touches.
If you want to convert your garage into a self-contained living area, then the costs will be significantly higher. Any garage conversions that involve a bathroom or kitchen area will cost significantly more as will conversions that alter the structure of the garage. It's important to note that any structural alterations may also require planning permission.
Does a garage conversion add value to your property?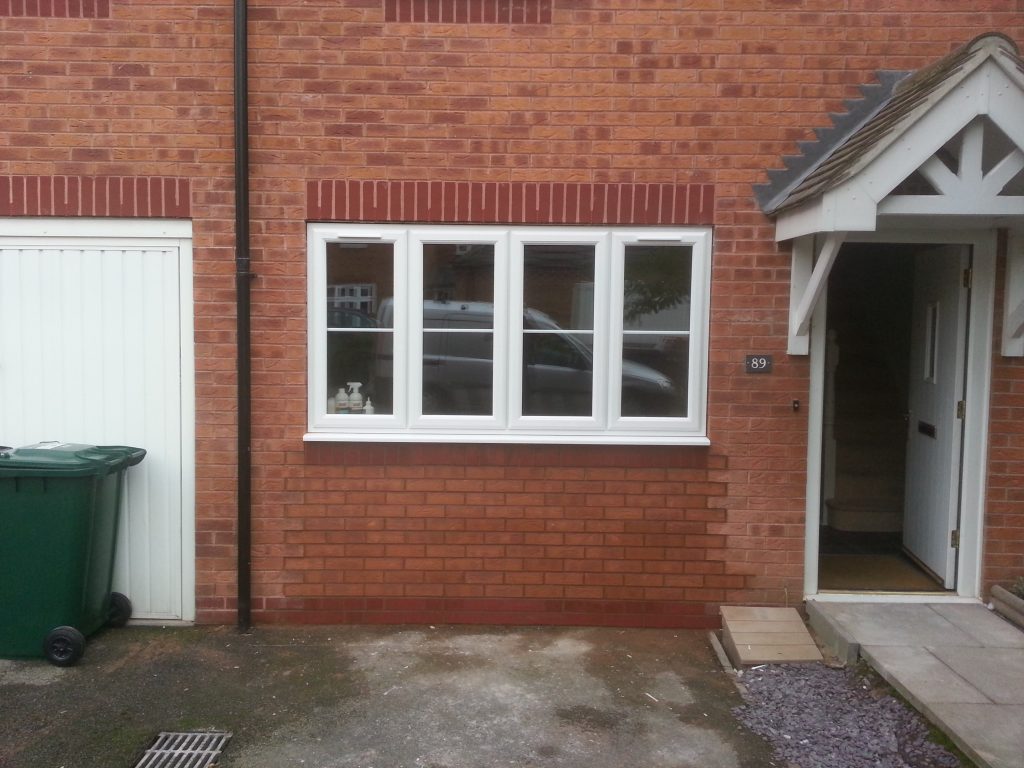 In most cases the answer is yes. If your property has off-road parking, converting your garage could add between 10 and 15% to your property's market value. If you rely on your garage for parking and you don't have allocated on-street parking, however, a garage conversion may actually reduce your property value or at least make your house less saleable.
How important is insulation in a garage conversion?
Properly insulating your garage is an essential part of any garage conversion. Most garages have at least one exterior facing wall and garage walls tend to have a single skin blockwork construction which is often poorly insulated.
To ensure that your garage conversion is sufficiently insulated and achieves the same thermal performance levels as the rest of your home, good insulation is needed. All garage walls (both internal and external), the floor and the roof should be insulated to meet current building regulations requirements for interior insulation.
What windows and doors are best for a garage conversion?
When you decide to convert your garage, selecting your windows and doors is an important consideration. At Lifestyle, we install a wide range of windows and doors, all of which are compatible with garage conversions.
The best windows and doors for your garage conversion will depend a lot on personal preference and the desired use of your garage conversion. As mentioned earlier, many people choose to replace their up-and-over garage door with a window installed into a new wall. The smaller second garage door entry point can then be upgraded to a composite door or even widened to incorporate a sliding patio or set of bifold doors.
For garage conversions that incorporate a kitchen or bathroom, an additional window should usually be installed to improve ventilation. This could be a small casement window and could be specified in uPVC, timber, or aluminium to match the rest of your home.
Garage conversions from Lifestyle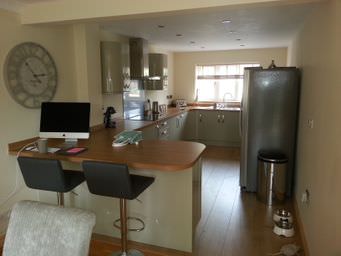 As you can see, garage conversions are a great way to extend your home. At Lifestyle, we've successfully completed many garage conversions. These include a variety of types, sizes, and levels of complexity. From small bedroom conversions to fully equipped kitchens and self-contained living areas. Our installers are all highly skilled and experienced to ensure that you have full confidence in your next home improvement project.
If you're thinking about converting your garage and you'd like some expert advice on the next steps you should take, contact Lifestyle today. You can call us on 0800 783 6502 or send us a message online and we'll get back to you as quickly as possible.