A sponsored post by George Barnsdale
Don't panic! Cracks and small splits are normal and nothing to be concerned about. All timber has a certain amount of retained water, and the elements also play their part. Fluctuations in temperature and moisture levels, both in the atmosphere and in the wood, will cause the material to expand and contract. Over time, this can result in small cracks. All it means is your timber windows are simply adapting to their new environment and as a result of that, they simply need a little extra TLC.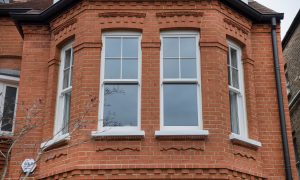 Not all cracks in timber are bad
During the average 60-year life cycle of timber frames, cracks will appear, but they will actually help to improve the window's structural integrity. This is because cracks help to release the tension and pressure built up by shrinking wood, making your windows stronger. Regularly inspecting them and carrying out any small repairs will greatly reduce any long-term maintenance.
Signs of timber damage to look out for
Other signs of damage you should look out for include:
Flaking or cracking in the paint coating
A loss of colour or sheen in the paint finish
Exposed timber
Cracks in the joinery
To help reduce the risk of these problems happening we take particular care during assembly to seal all the end grains in joints so this should not be an issue. That being said, if any of these problems do occur, they need to be dealt with within a few months to prevent much more serious damage from occurring.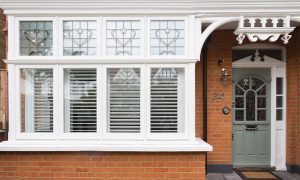 Lifestyle timber windows guarantee
If you do spot any damage in your timber windows, your products are still protected. Offering you valued peace of mind, our service to you is fully backed by extensive product guarantees: a 30-year guarantee against fungus and rot, five years for paint and stain, and ten years' cover for any issues relating to workmanship and materials.
If you do see any cracks, big or small, or you simply have a query, then don't hesitate to contact us. We will help you with your query and can supply you with a repair kit and instructions on how to repair your windows in a few easy steps.
How to report a problem with your timber windows
Did you know that the quickest and easiest way to help us fix a problem with your timber windows is to scan the product identification label on your windows? This will help us identify the item and will create an email to send to our team. Please give a brief description of the problem and ideally attach a photograph and we will be happy to help.
These labels have been placed on all products since 2018, if your products were supplied prior to that date please email us with details of when the product was supplied, the issue with it and ideally a photograph and we will happily advise.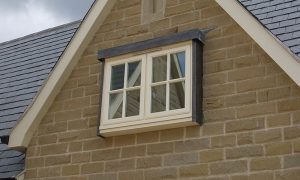 Replace your windows with a timber option from Lifestyle today
For more information and inspiration on our ultra-secure and stylish timber window replacements, take a look at our case studies or contact us for a no-obligation quote.
Read next:
Timber windows – the perfect choice for modern and traditional homes