Doors have a considerable impact on the appearance and personality of your East Midlands property. A key characteristic of the facade, they also provide vital functions, such as enhancing the energy efficiency and security of your home. With over 30 years of industry experience, we understand exactly what our customers are looking for in a new back or front door, and the common questions they have too.
To answers a popular query, 'how much should I expect to pay for new doors?', we have broken down some typical prices for door styles, materials, and features to help your decision.
The stages of replacing your door
1. Style
With 5 stylish door styles to choose from, we have defined a rough price guide below so you can pick the best style based on your budget.
Patio doors 
Patio doors are a great way to open up your home and make accessing your outside space effortless. Sliding patio doors will make your home brighter, and with their signature minimal sightlines, you will be able to enjoy the view from the comfort of your sofa. The cost of a patio door will vary depending on the size of your entryway, but they start from £1430 including PVCu.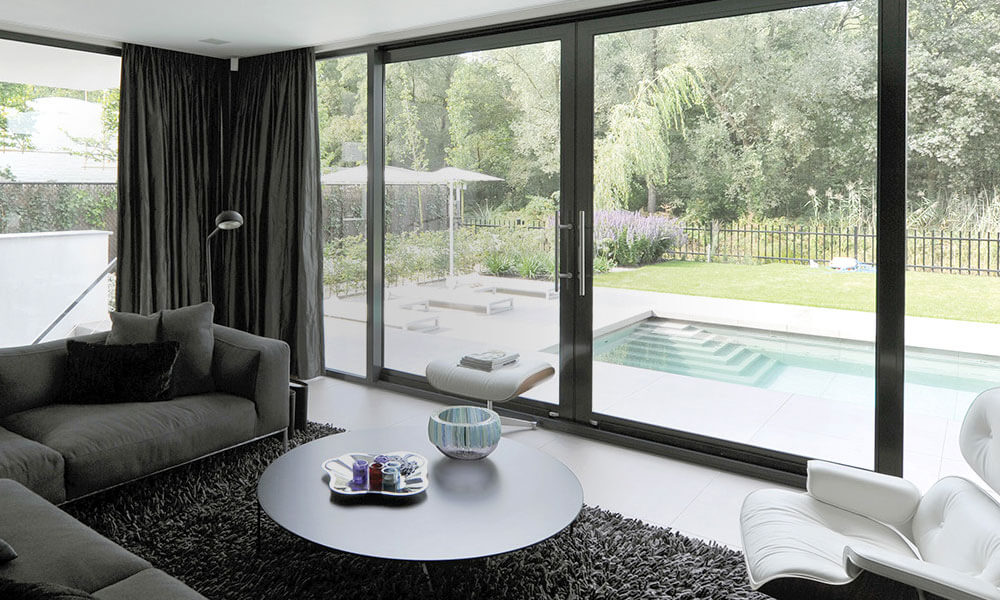 French Doors
Classic, chic, and charming, French doors add a touch of elegance to your home. They are available in timber, uPVC, or aluminium, and come with an array of benefits. The average cost of a French Door is around £1430.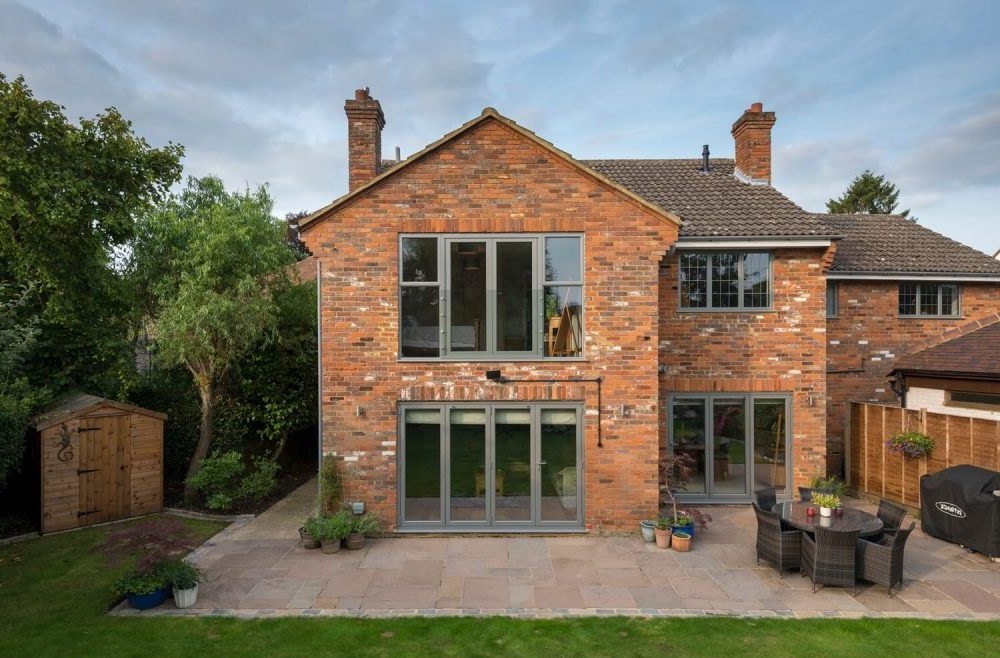 Bifold Doors
While conventional patio doors open up only half the available space, the panels of our bi-fold doors stack up simultaneously so that they only take up just a few inches of the space when open. Perfectly blending your inside and outside space, the cost of a bifold door starts from £3900.
Flush Doors 
Flush doors are a sleek and stylish choice for any style of home. Their frame sits flush with the property exterior to create a smooth and minimalistic appearance. Perfect for period properties, flush doors start from £1800.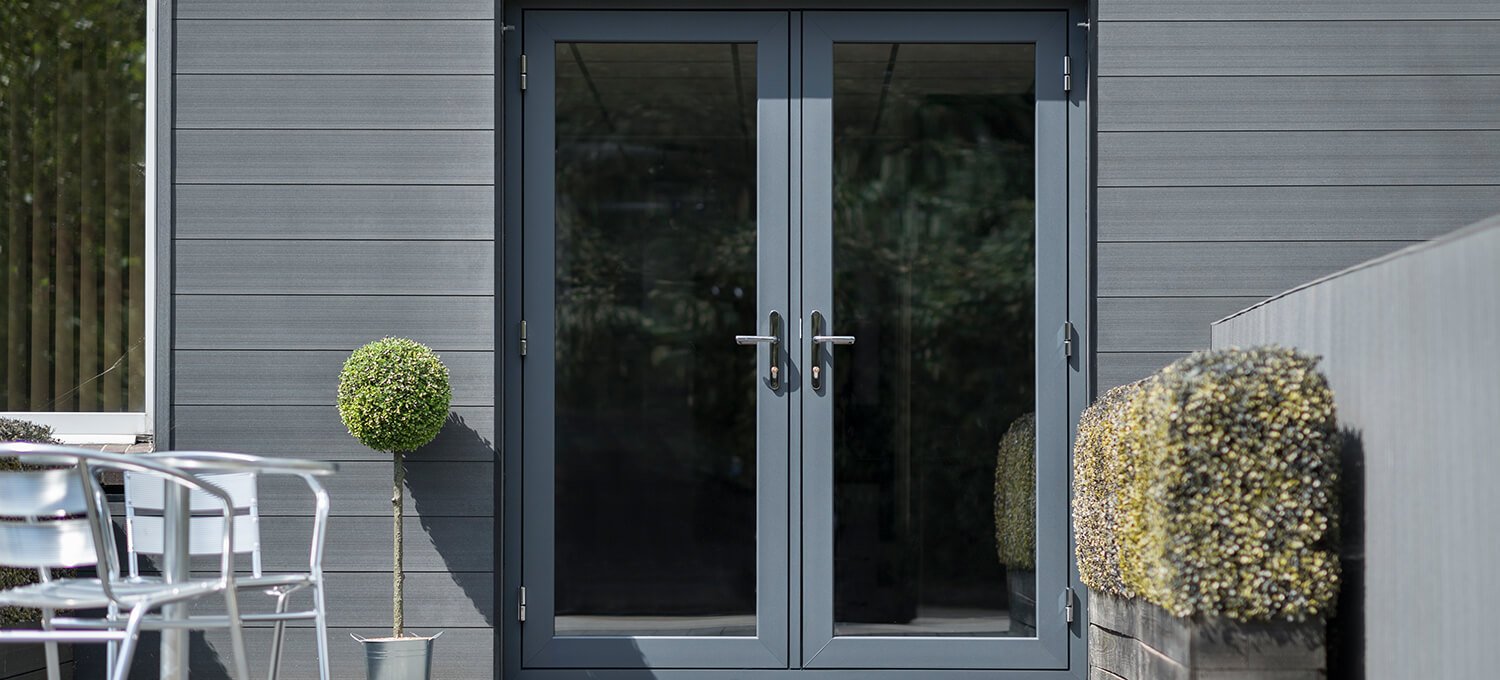 Front & Back Doors 
Also known as a panelled door, our front and back doors are made from highly robust and dense materials. Whatever material you choose, you can be sure that energy efficiency and security will not be compromised. There is a lot that can influence the price of a front or back door, which we will cover in this blog. But average prices start from £1000 for PVCu and £1200 for composite.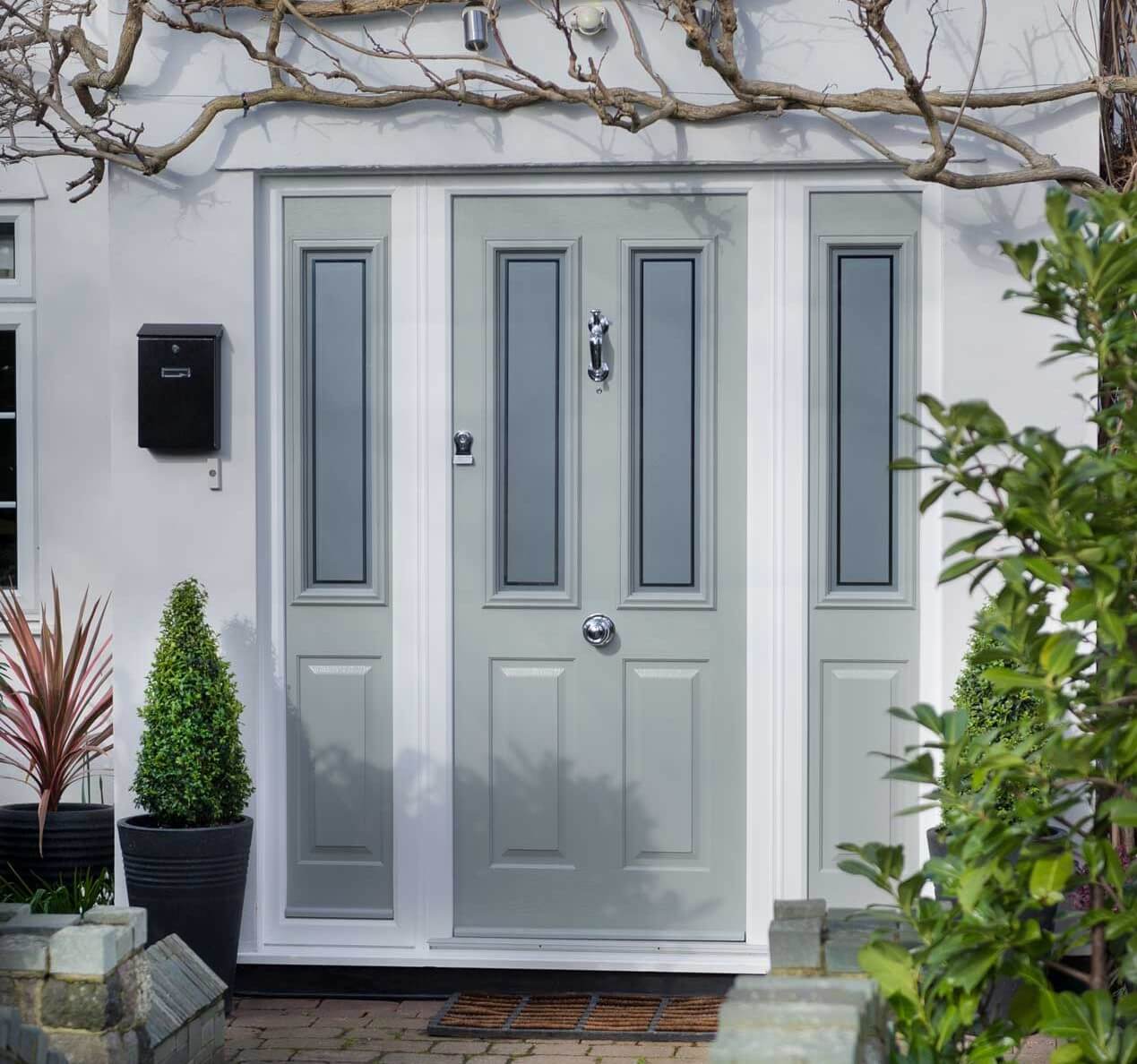 2. Materials
We have 4 extremely energy-efficient and durable door materials to choose from;
uPVC Doors
uPVC double glazed doors will not warp or swell, so the fit will forever be perfect. Keeping you warm and cosy whatever the weather, our uPVC doors are constructed from high-quality materials that resist discolouration and will not ever flake, fade, or rust. The average cost of a uPVC door is between £1000-£1100.
Aluminium Doors
A contemporary choice, aluminium doors have a sleek design and signature slim sightlines, which allows an abundance of natural light to flood your rooms. Although the frames are slimmer, they are still incredibly strong and secure, which means this material is much more luxurious than uPVC. Highly resistant to corrosion, aluminium doors can withstand extreme weather conditions and thanks to its lightweight yet robust nature, it is ideal for creating large doors. The average cost of an aluminium door is £2800, mainly depending on the style.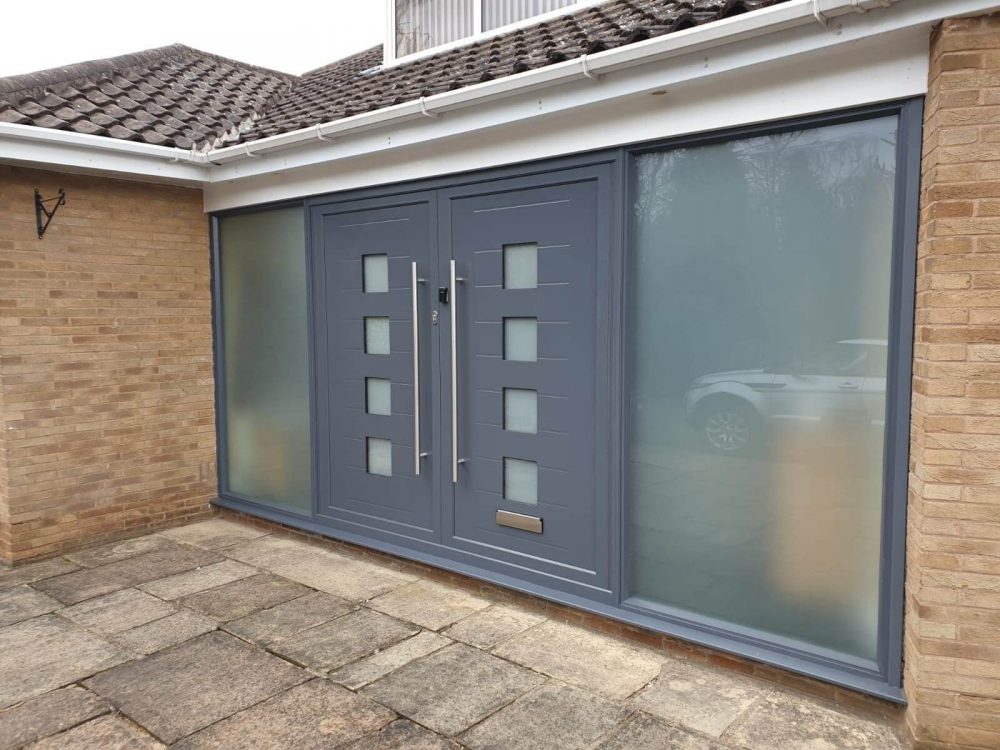 Composite Doors
The intelligent design of our composite doors means that you can relax in comfort without the irritation of chilly draughts or external noise, and thanks to their sturdy construction, they are also the most robust doors on the market! Due to their premium status, they cost circa £1300.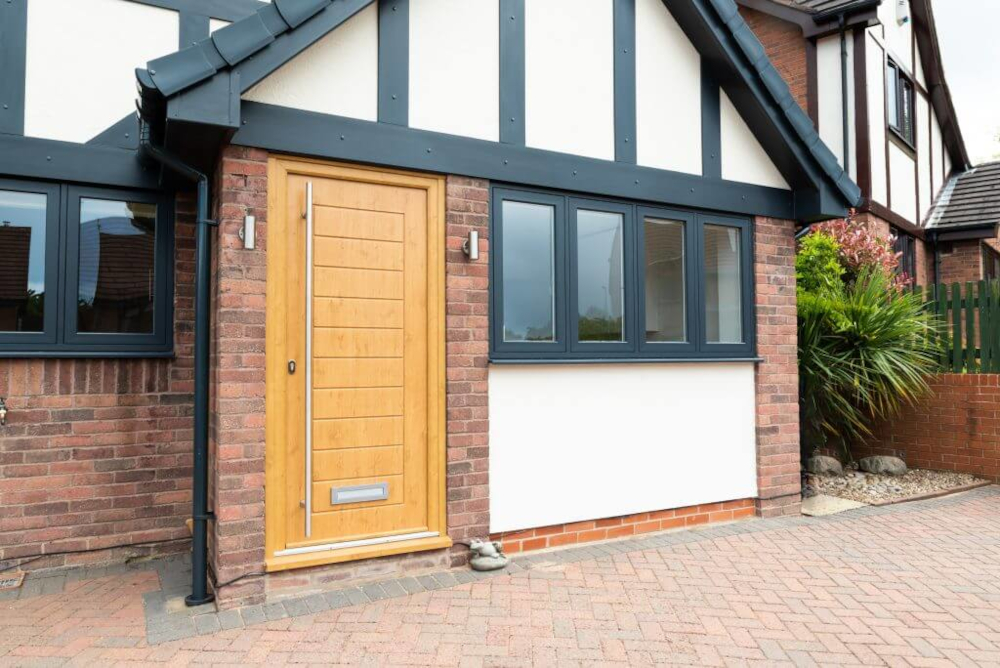 Timber Doors  
Nothing complements a traditional property like a high-quality timber door. Wooden doors create a timeless elegance and enhance the overall classical beauty of your home. Matching beauty with strength, they are installed with three high-security hinges and include a multi-point locking system. The average cost of a timber door is £3300.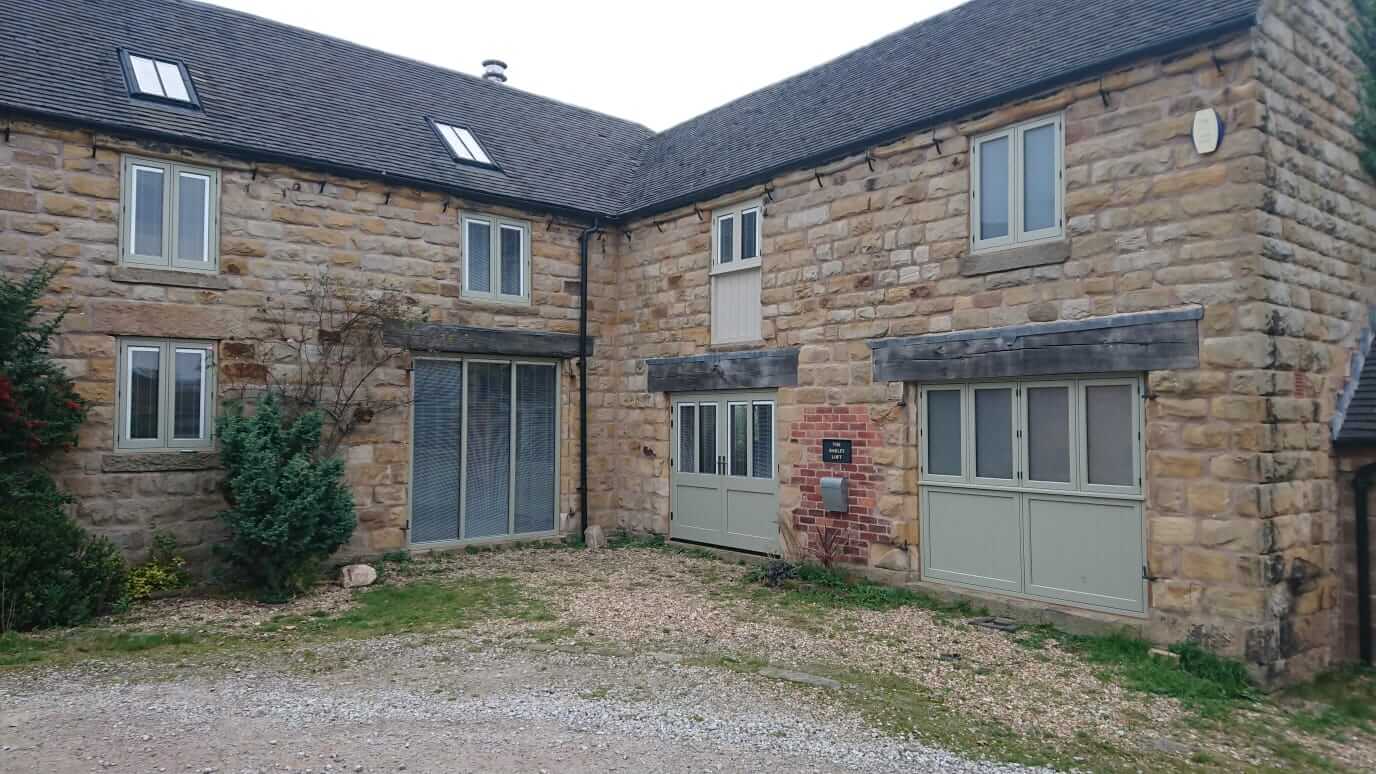 3. Personalised features 
What may drastically influence the cost of your new door is additional features, like:
Colour
We often get asked 'are coloured doors more expensive?' Yes, typically coloured doors cost around £35.00 more than the exact same door in white. However, there are excellent benefits to adding a splash of colour to your doors – by adding colour you can improve the kerb appeal of your property and potentially add value!
Decorative glazing
Once you have chosen the material, style, and colour for your replacement door, choosing to incorporate decorative glazing is the finishing touch. Whether you opt for modern etched glass for your contemporary door design or stained glass for your classical door, decorative glazing can add circa £55-£110 to the final cost.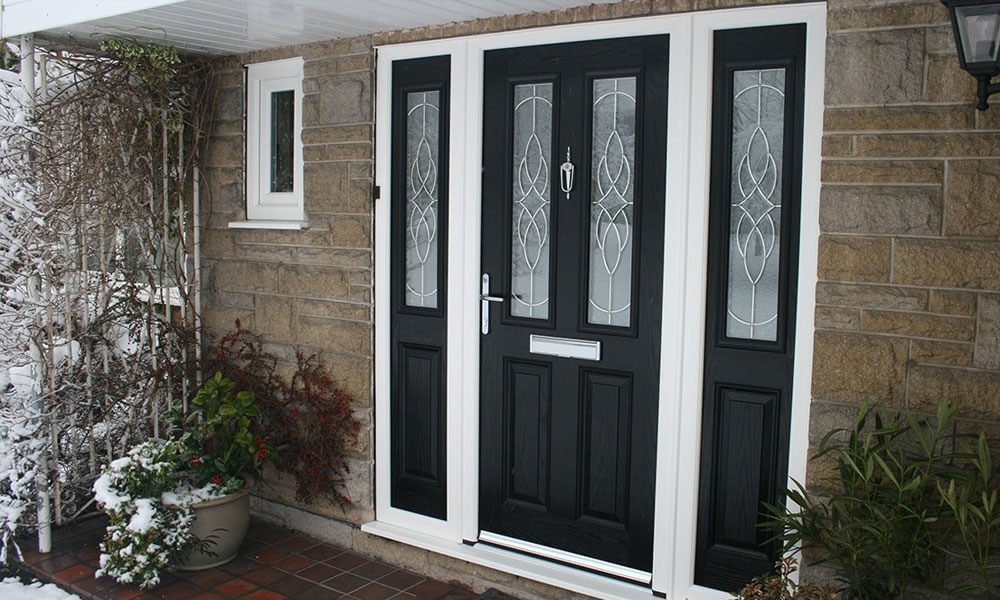 Glazed Side Lights
Glazed side lights come with a choice of configurations and designs. Whether traditional or modern, they create a bright and airy environment in your hallway. Doors with sidelights or overhead panels do come with an additional charge, typically between £170-£350, which largely depends on the configuration and the type of glazing used.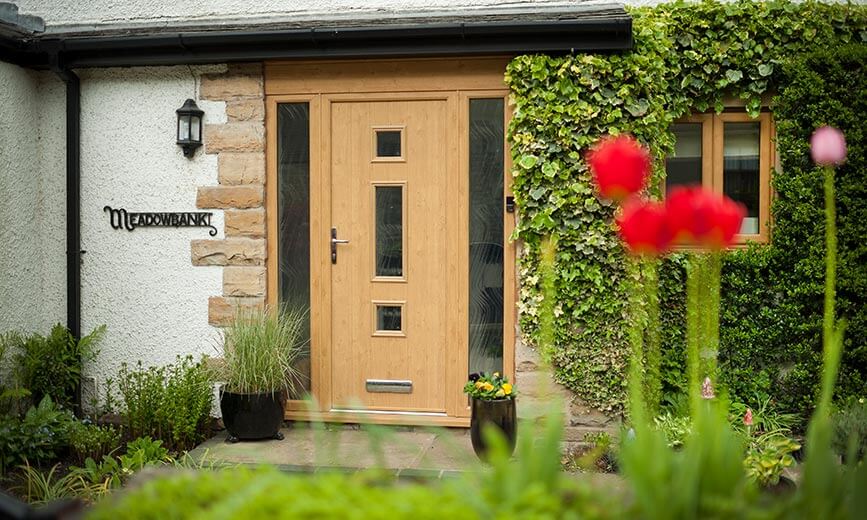 How much does it cost for a new door?
As you can see, there are several factors to consider when budgeting for a new patio or front door. There is no fixed price, and each quotation is designed for your individual requirements. However, we hope this information has given you some sound insight into the important factors that will affect modern door prices.
For more information about our stylish door replacements, take a look at our buying guide, or contact us for a no-obligation quote.