Windows have a significant influence on the appearance and personality of your East Midlands property. A key feature to the facade, they also fulfil vital functions, such as keeping precious warmth in and intruders out. With over 30 years of industry experience, we understand exactly what our customers are looking for in a new window system and the common questions they have too. To answers a popular query, 'how much should I expect to pay for new windows?', we have broken down some typical prices for window styles, materials, and glazing to help guide your decisions.
The stages of replacing your windows
1. Window style
Two significant factors to consider are the size of your window and the style, as they will have the biggest impact on the price. With 5 stylish window designs to choose from, we have defined a rough guide below, so you can pick the best style based on your budget.
Casement windows 
We have a great selection of casement windows, built from a range of materials including uPVC, timber, and aluminium. They are extremely energy-efficient and are a popular style for homeowners looking to replace their windows, due to their convenience and kerb appeal. Like all our windows, the cost will largely depend on the size and finish. The average cost of a casement window ranges from £400-£600.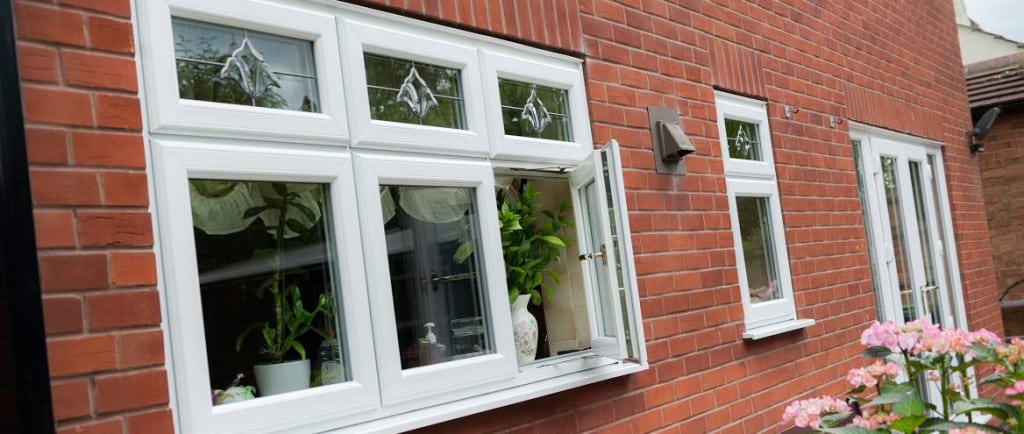 Flush windows 
At Lifestyle Windows, we offer all our customers an extensive range of flush windows. A sleek and stylish option for any home, their frame sits flush with the property exterior to create a smooth and uniform appearance. The average cost of a flush window ranges from £600.00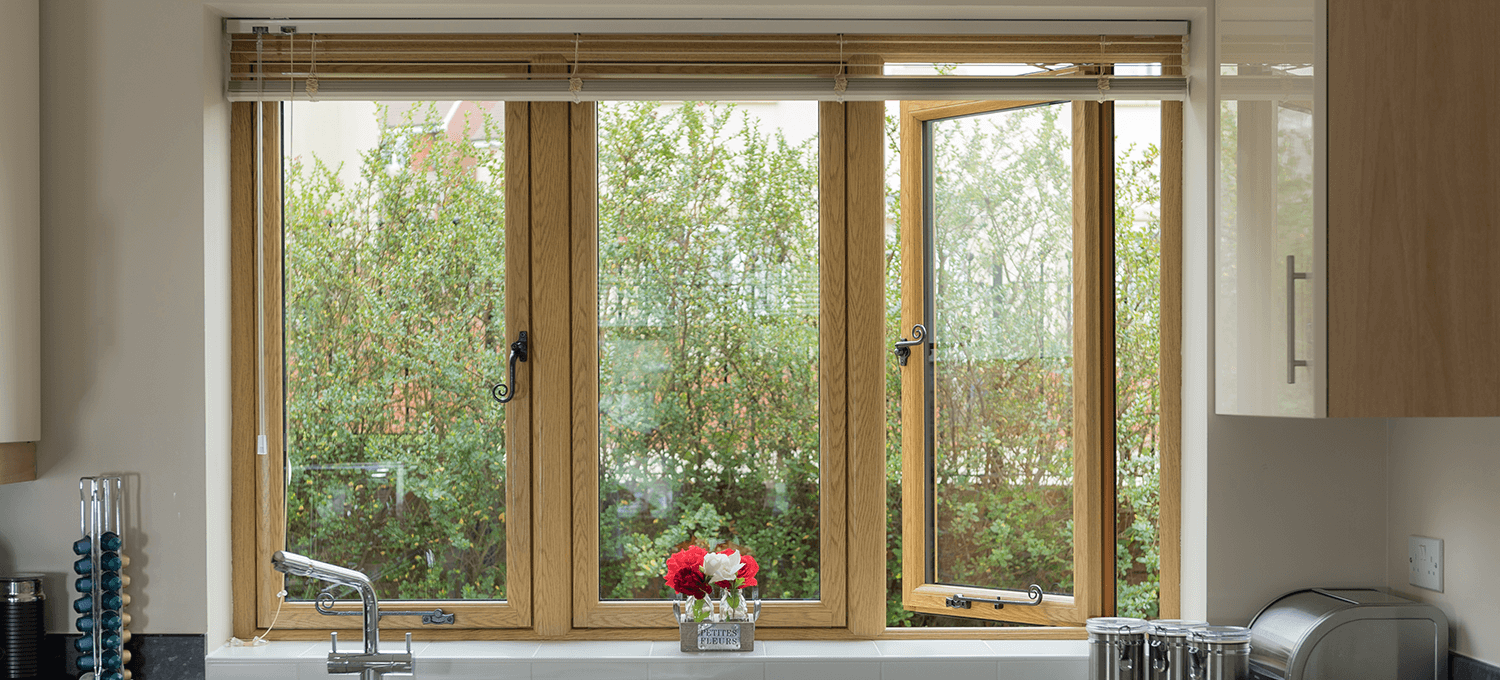 Sliding sash windows 
Lifestyle sliding sash windows are a perfect way to add timeless charm to a period style home. With classical hardware options, including traditional Monkey Tail handles or the elegant Pear Drop handle, your replacement windows will look as authentic as the real thing! Our sliding sash window ranges from £1000.00 per window.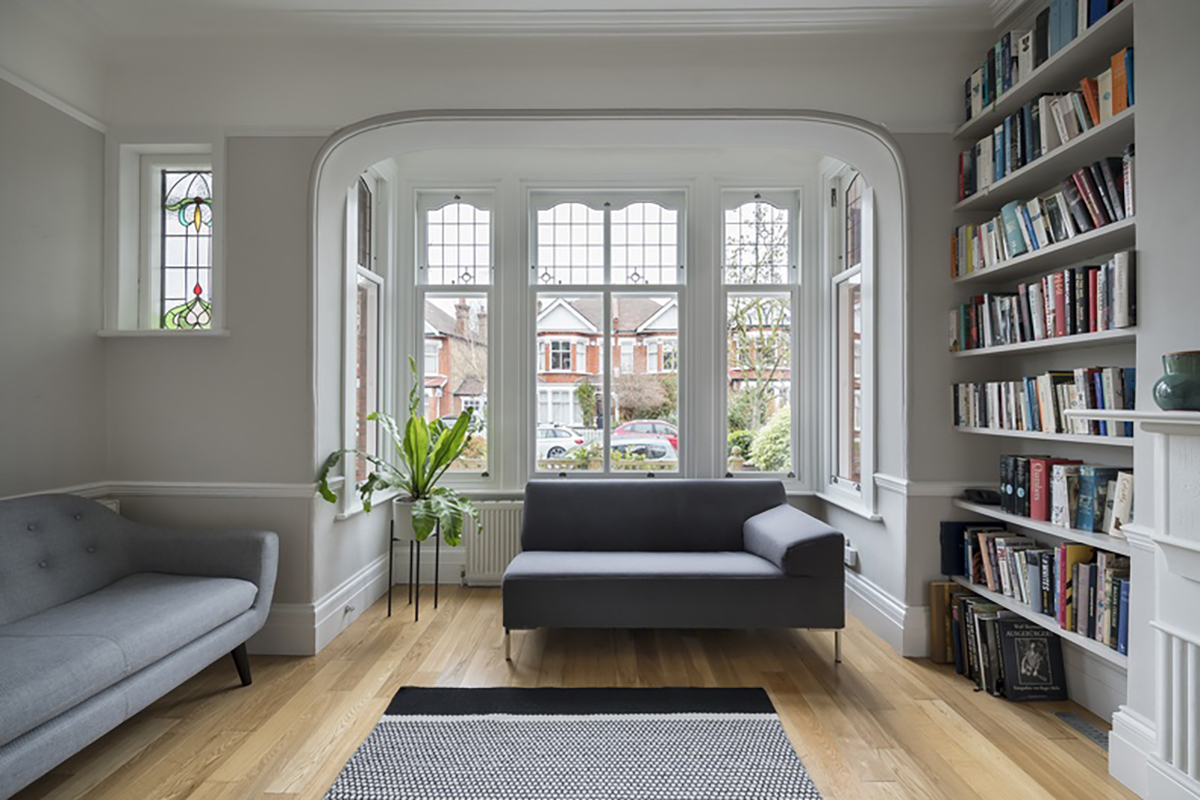 Tilt & turn windows
Space-saving and user-friendly, tilt and turn windows are ideal for those who live in high-rise buildings as they enable you to clean the windows safely from the inside of your home. They will offer you great flexibility, as they turn inwards at 90° as well as tilting forwards. One tilt and turn window ranges from £550.00
Residence 9 windows 
Our premium uPVC windows add a touch of sophistication to any property. Although, the greatest benefit to these refined timber-effect windows is the fact they can be used in Conservation Areas. Designed to the precise requirements of Article 4 Conservation Area guidelines, R9 windows will cost £770.00 per window. For more information about the features of Residence 9 windows, browse through our blog.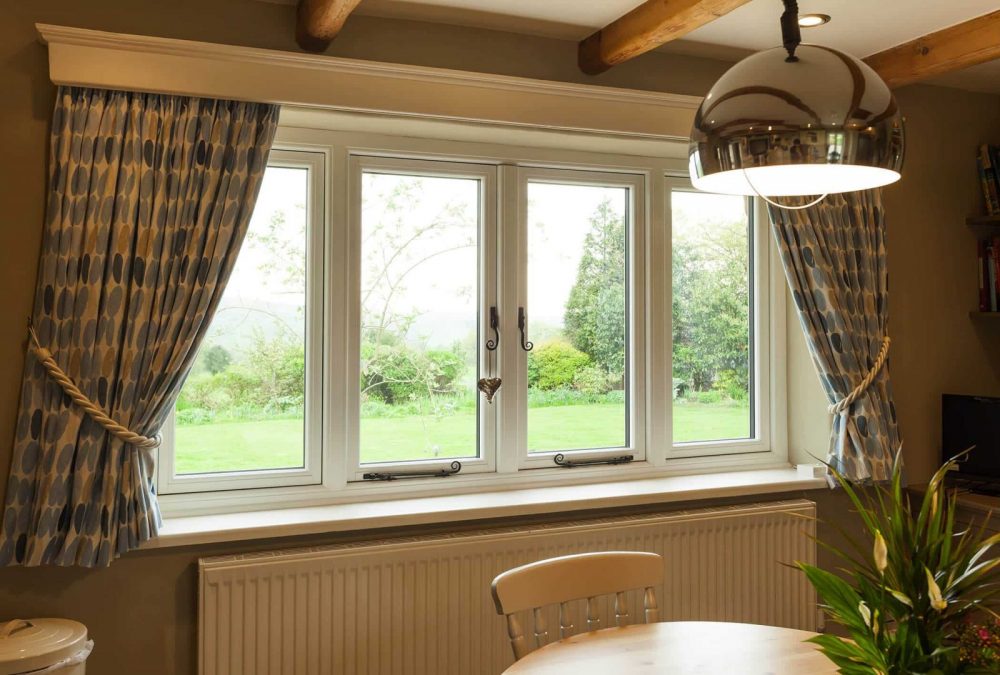 2. Window material
Another important choice is the window material. We have 3 incredibly energy-efficient and durable materials to choose from:
uPVC Windows
The most cost-effective window material, our uPVC range has long been popular with our customers due to the convenience, style, and reliability they offer. With hundreds of uPVC window colours, they can be designed to suit your exact taste, and thanks to advances in manufacturing methods, quality uPVC windows are extremely low maintenance, secure, and energy-efficient. The cost of a uPVC window costs £450.00.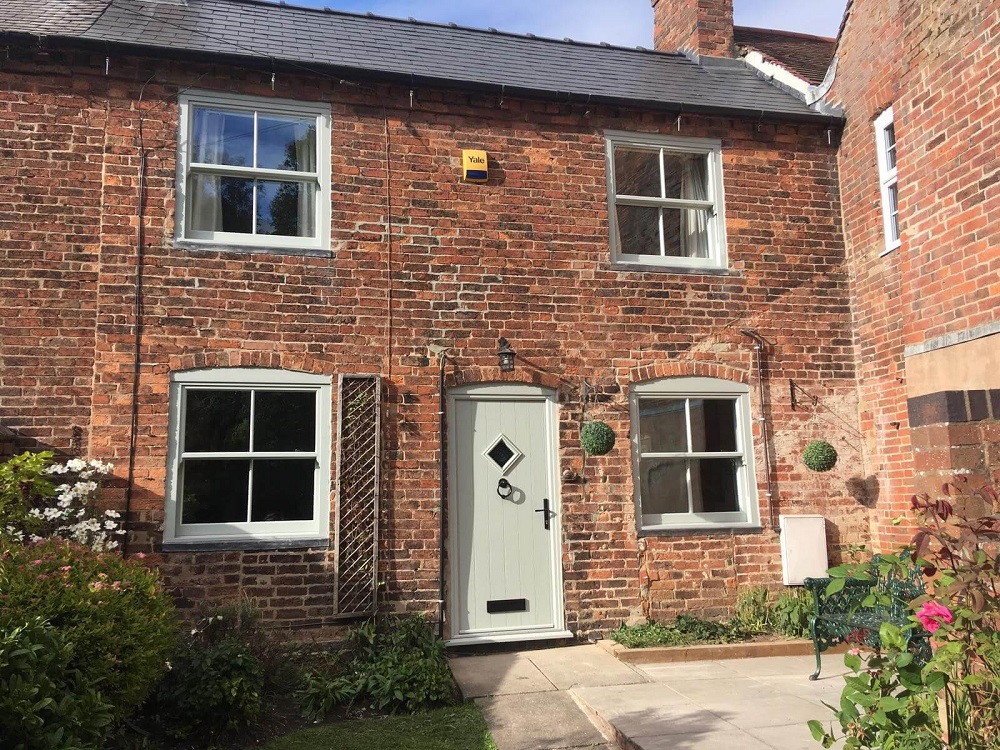 Aluminium Windows
A contemporary choice, aluminium windows have a sleek design and are perfect for those who have beautiful vistas over the Lincolnshire Wolds. Their signature slim sightlines will not obstruct the view and you can enjoy the scenery all year round. Although the frames are slimmer, they are still incredibly strong and secure, which means this material is much more luxurious than uPVC. The average cost of aluminium windows is £1000.00 However, specialist powder or anodized coatings, or marine finishes will cost an additional standard charge.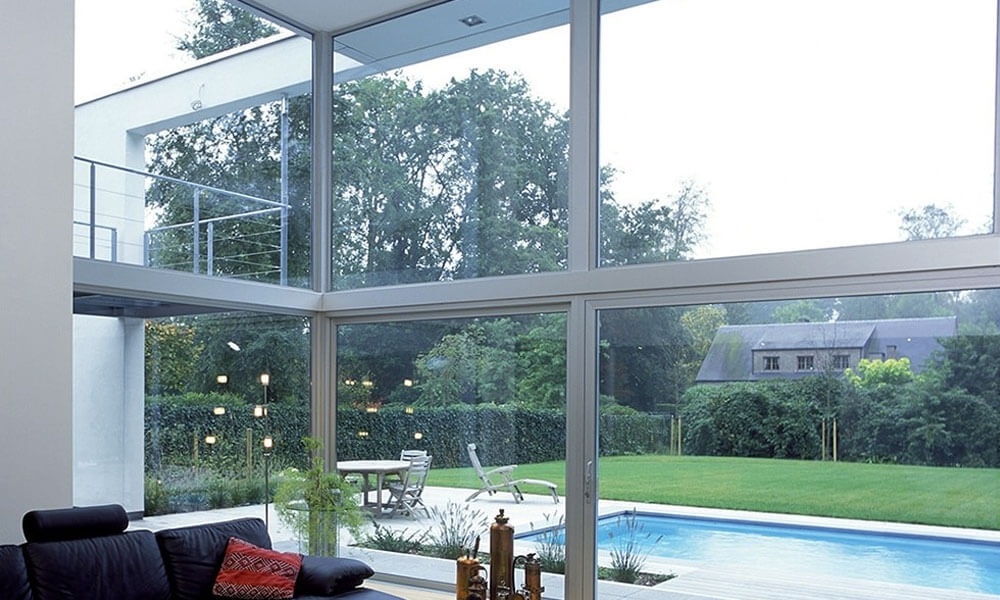 Timber Windows
Offering a timeless aesthetic and a chic sense of tradition, timber windows from Lifestyle are an ideal choice if you are looking to add a touch classic character to your home. Our timber windows are available in hardwood and softwood and cost Circa £1100.00 per window. They may be the most lavish frame option, but our beautiful timber windows will pay for themselves as they are a stylish yet sound investment.

3. Glazing type
Whilst double glazing remains the most common choice for UK homes, increasing numbers of homeowners across the Midlands are considering upgrading to ultra-efficient triple glazing instead. For more information, have a look at our blog.
Double glazing
Double glazing is an essential part of any modern home. Designed to enhance your home's energy-efficiency, the space between the two glass panes is filled with Argon gas to decrease heat loss and create a warmer living space. Double glazing adds an additional standard charge to each window price.
Triple glazing 
For extra insulation and security, you may wish to opt for triple glazing. Lifestyle triple glazing is among the best in the industry today and is ideal for those who live along the East Midlands coastline; drastically reducing the effects of the chilly sea breeze! Triple glazing adds typically circa £90.00 onto each window price and, although triple glazing is more costly, you will see the savings in your energy bills!
4. The amount of windows
A frequently asked question is: 'should I replace all the windows at once?' Although the answer is not a simple yes or no, when it comes down to saving money, it is more cost-effective to have all your windows replaced at once rather than one at a time. Our qualified team of specialists can recommend the best option for you and give you a no-obligation quote based on your particular requirements!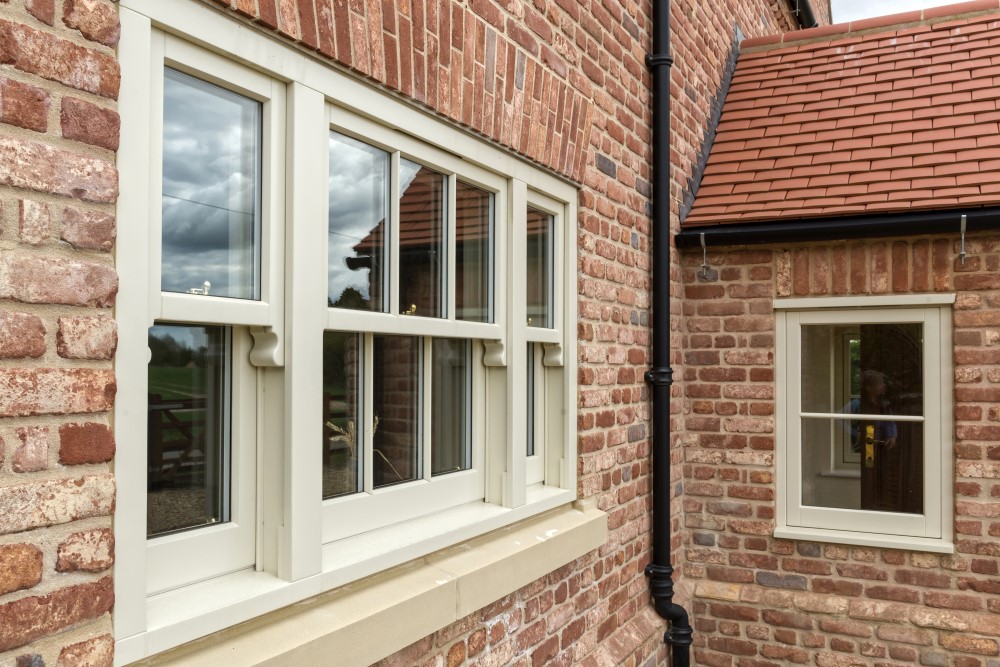 How much does it cost for window replacements?
As you can see, there are numerous factors to consider when budgeting to replace your windows. There is no set price, and each quote is tailored to your specific requirements. However, we hope this information has given you a fundamental understanding of the essential factors that will affect modern window prices.
For more information about our window replacements, take a look at our buying guide, or contact us for a no-obligation quote.