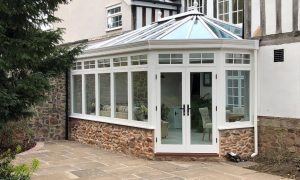 Are you thinking about extending your home? Would you like an increased living space because of a growing family? Perhaps you need some extra room to work from home or you want a dedicated room for relaxing? Maybe you'd like to add an extended dining area to your home or a space where you can entertain friends?
Whatever your reasons for wanting to extend your home, a conservatory is a great way to do this. Modern conservatories provide outstanding levels of thermal performance and can be used all year round. They are a cost-effective way to enhance your standard of living and are the most popular extension option for UK homeowners. If you're considering a conservatory for your home but you're concerned about planning permission requirements, read on to find out all you need to know.
Conservatory planning permission – the facts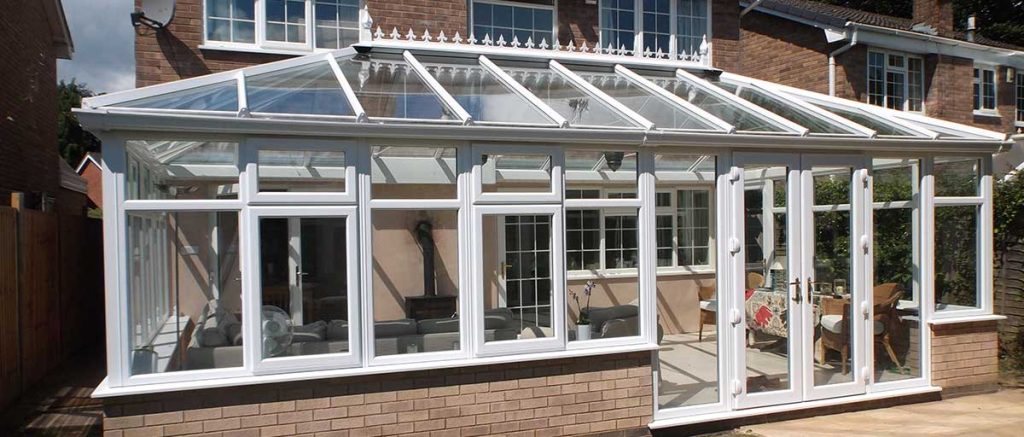 Most conservatory installations are viewed as permitted development. This means that they don't require planning permission consent from your local authority. They do, however, require Building Regulations approval to ensure that they are safe, secure, thermally efficient and meet all the necessary criteria for a modern home improvement.
In certain cases, you will need to seek planning permission before installing a conservatory. A conservatory installation requires planning permission if:
It covers more than 50% of the land around the original property
The conservatory is built to the front or side of the property and faces the road
The conservatory roof apex is higher than the highest point of the original property
The conservatory's eaves and ridge are higher than the original property
The conservatory's eaves are higher than three metres
There are also different guidelines depending whether your conservatory is built to the rear or the side of the original property.
Rear facing vs side facing conservatories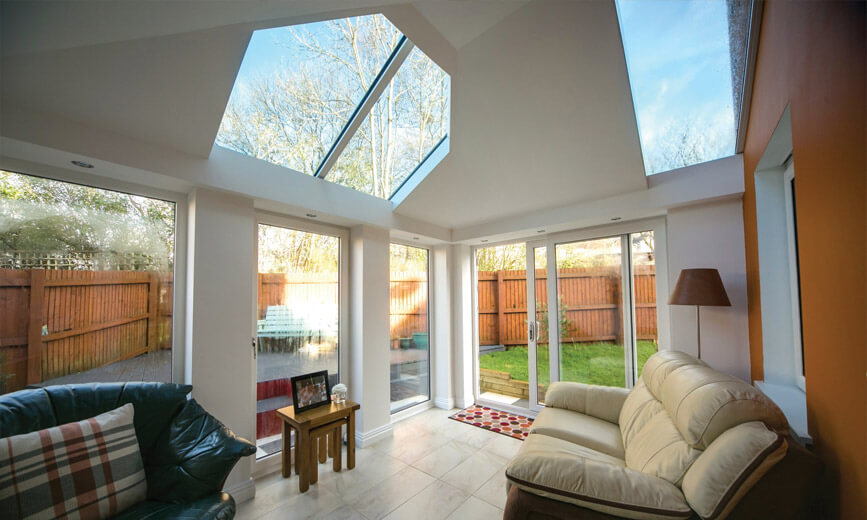 If your new conservatory is installed onto the side of the original property, it must not exceed the following dimensions to be exempt from planning permission:
Consist of more than one storey or be over four metres in height
Be wider than half the width of the original property
For conservatories built onto the rear of a property to avoid planning permission they must not:
Extend out from the original property by more than six metres (semi-detached properties) and eight metres (detached properties)
Be over four metres in height
In addition to the above guidelines, if your conservatory extends more than four metres from the rear of your property, you must adhere to the Neighbour Consultation Scheme. To do this, you must contact your local planning office who will, in turn, contact your neighbours to ensure that your conservatory will not have a negative impact on their property.
At Lifestyle Windows, we have extensive experience in installing a wide variety of conservatory types. Have a look at some of our case studies to see the quality of our glazed extensions and read our conservatory buying guide for further information.
If you'd like more information about choosing Lifestyle Windows to design and install your conservatory, get in touch today. Give us a call on 0800 783 6502 or send us a message online.