According to UK Building Regulations, adequate means of ventilation in buildings is an essential requirement. One common method for providing it is via the use of trickle vents. But, if you're not familiar with them, you may be asking what are these and how exactly do they work? So to clear such issues up, we've created this short post.
What are trickle vents?
A trickle vent is a device that allows fresh air to circulate naturally through a room and allow polluted air out. They're either fitted to a window frame or sometimes between the glass and the frame. Those fitted to the frame are known as slot vents, and those between the glass and frame glazed-in-vent. They are opened and closed manually, depending on ventilation requirements.
Why are they important?
As a result of better sealed windows and higher insulated homes, homes aren't naturally ventilated as well as they were in years gone by. This poses a problem to the inhabitants, as a number of pollutants build-up inside the home, which if not removed, can cause harm. Condensation is able to form in badly ventilated rooms too, which can lead to a build-up of mould. This is where trickle vents come in. By increasing the airflow in a home, the build-up of condensation and harmful pollutants is reduced, leading to a cleaner home environment.
Are there any issues with them?
You may be thinking what is the point of a trickle vent when I can just open my window to ventilate my home? This is true, of course, however a left open window is a potential security risk, as it's a prime point of entry for any would-be intruders. Plus, trickle vents can be left open whilst you're on holiday.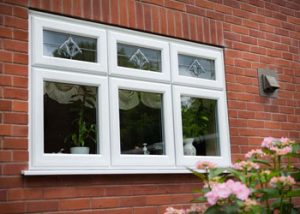 However, they're regularly criticised by homeowners for reducing the energy efficiency of the windows they're fitted on. And if you'd forked out for double glazing in the hope that it was going to keep your home warm, it'd be pretty irritating for something to interfere with that. Others have also complained about the amount of noise they allow into the home. So if you're living near busy road, it might be best to avoid them.
When are trickle vents required?
For some homeowners, the decision to have trickle vents in their home is out of their hands. This is because they're a legal requirement in these circumstances:
On new windows where the existing windows being removed currently have them
For windows being installed into an extension
On windows being installed into a new-build home
If none of these circumstances apply to you, then the decision to install them is entirely yours.
Interested in learning more about ventilation requirements in a home? get in touch with Lifestyle Windows today. Lifestyle are renowned installers of windows, doors and conservatories and are largely experienced in such matters. You can give us a call on 0800 783 6502 or contact us online.